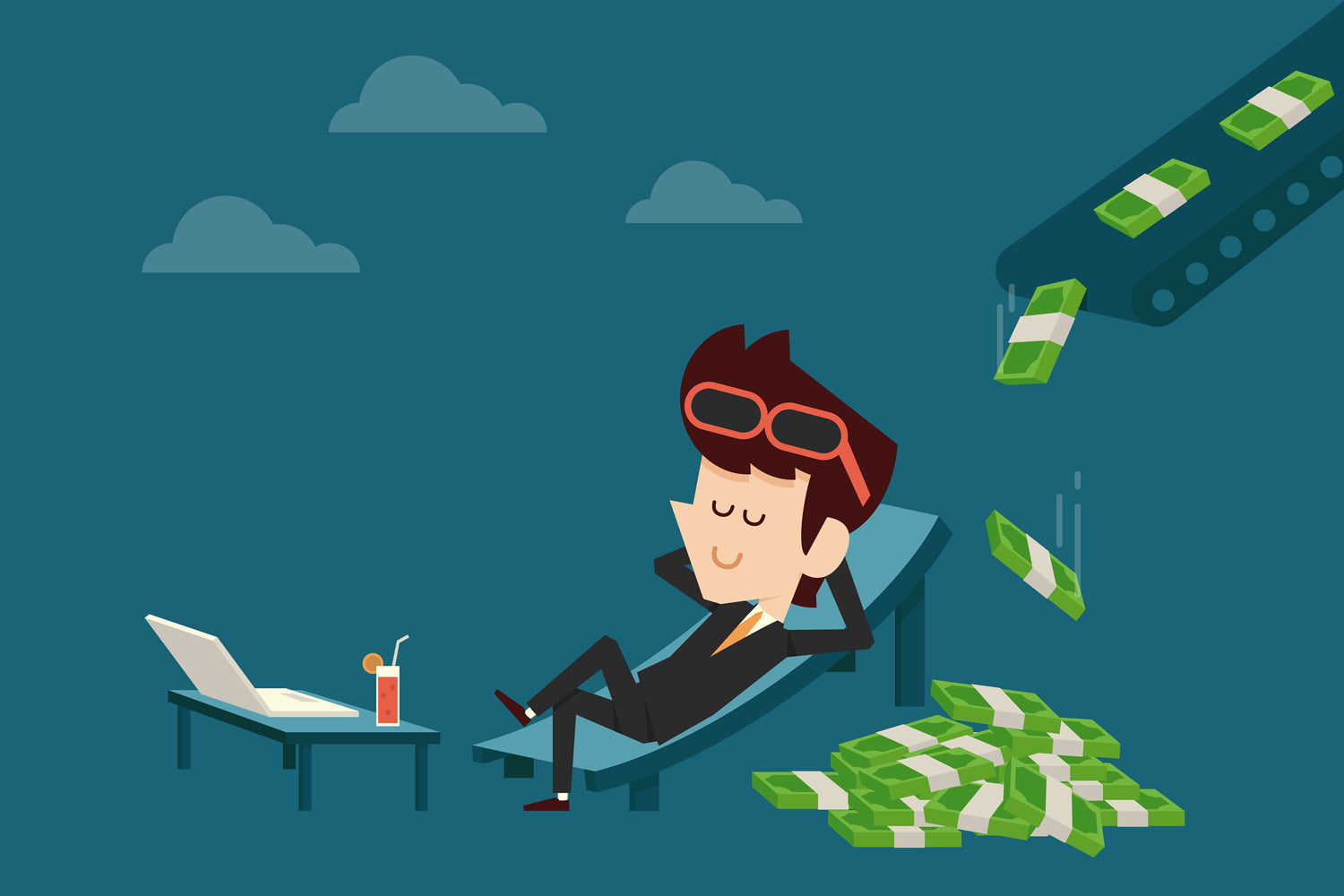 Building or Renovating an Investment Property?
A big advantage of investing in property is the passivity, you typically don't need to be too pre-occupied with maintaining the building, or at least that's the ideal outcome…
Key Tips for a Cost Effective, Durable and Attractive Bathroom.
The Reno Should be Cost Effective
It should be easy putting together a bathroom, especially if you need a quick, convenient, pleasant cosmetic upgrade that doesn't break the bank for your investment property. Keeping costs as low as possible helps keep more in the kitty for the next project, but how low is too low?
You don't want to get the cheapest floor tiles, only to have to replace 4 cracked pieces in 5 years and have the PM tell you it's $750 for the fix up because it needs two days work! After checking out the how-to guides on YouTube, you decide to spend your long weekend having a shot at tiling (hoping that you do the job right and the new tiles don't crack). That Thursday you take off the day from work to check out every local tile store for similar tiles and cannot find a match better than a tile that is about 5 shades too light!
That long weekend is better spent on the family trip you originally planned – before things went south.
Cost efficient bathroom design, if done right, can also be very rewarding over the long haul. This guide will cover some best practice tips on avoiding ruined long weekends, and wasted days off work. Some brief examples of what can be done:
Durable porcelain floor tiles
Even if your tenants threw a house party every other Friday, these are great value to resist cracking, chipping and scratching.
Stiff, toughened, safety glass shower screens
The wildest children, pets or slips and falls will struggle to damage these screens
Water resistant vanity cabinets
No one will look after your vanities like you do, these vanities are a great way to avoid damage from long-term pooled water.
Sealing and protecting the grout, glass, ceramics and chrome in your bathroom
The grout is perhaps the most valuable to seal, but there's also perks to protecting your glass, ceramics or chrome.
We know investors are looking for ways to save money, save time and ensure they are providing a pleasant environment for their tenants. It's been such a hotly requested need by our customers, we put together "The Perfect Return on Investment", a package of bathroom items catered to the investor.
The Cost of a Bathroom has a Time Aspect
Just like many other products, the true cost of a bathroom is its lifetime cost. What does it cost you today? But also, what will it cost you overall? A bathroom may be built today with no issues tomorrow, or in 5 years, or 10 years, or 25 years. In that case, the lifetime cost of that bathroom is pretty consistent with the upfront cost, and probably what we'd first expect it to be.
In some cases however, things may happen which need to be attended to. A leaking shower, a tap replacement, changing the toilet seat, there are many issues that may spring up at you. These problems that need solving downstream will not come with a free solution, usually your time and money is on the line, and it is yet another concern you have to add to all the other problems you need to solve… Wasn't property investment supposed to be passive?!
You don't want to keep going back to fix it, or diminishing your yield by spending money again and again on property management fees, whether that's in 5 months, 5 years or even 15 years.
The Long Term View
As an investor, you would be familiar with running calculations before you bought your property. You need to run calculations on total expected lifetime cost of your bathroom too!
The primary cost is the cost of the new bathroom, for example $20 000. But its also necessary to consider other associated, downstream costs. Every time the bathroom has a bit of a hiccup, and something needs to be fixed, that will cost you either money (paying the PM) or your time (going out there and fixing it yourself) or some combination of your time and money.
Some of the smallest issues a bathroom may have, will still cost at least $100. Let's look at some common issues tenanted bathrooms may have over the course of 20 years. They have been sorted into groups based on how urgently the solution would be needed.
Dramatic Problems
A leak in the bathroom, be it via the vanity, shower or bath. If the leak is past the tiles and waterproofing, then everything needs to be replaced. Expect to spend the cost of a new bathroom renovation, estimated cost: $15 000+
A faulty wall mixer/wall taps or poor wall mixer installation, where water is now running behind the tiles and the tiles have to be cut out for the repair. Expect to retile a wall, fix plumbing and apply a new mixer, estimated cost: $1 000+
A burst basin mixer hose and/or water is accidentally left running in the vanity. Either scenario causes the bathroom floor to flood, and causes water damage on the vanity, requiring vanity replacement and potentially some other fixes. Estimated cost: $850 – $2000+
An accident happens with the shower screen, causing the glass to break. Hopefully no one is injured! Estimated cost of clean-up and new screen: $1 500+
Less Dramatic Problems
A basin mixer or taps needs to be replaced on a vanity. Estimated cost: $200+
The shower rail/head no longer stays fixed on its own, it keeps drooping down and its very difficult to have a shower. Estimated cost to replace: $150+
Cracked, chipped or broken tiles are showing, definitely need replacing. Estimated cost to fix: $500+
Cosmetic Problems
Vanity has had pooled water discolour what was once a nice sheen, or parts of the cabinet have chipped/peeled and it now looks ugly. Replacement cost including installation: $500+
Bath has a few cracks/marks/scratches, you can cover them up pretty easily: Estimated cost to resurface: $50-500+
Toilet has discoloured, and there seems to be parts of it that won't go back to its original white, no matter how much gumption you use.
Toilet seat and/or its hinges are broken, and you'd be lucky to even find a suitable fit! Estimated cost to replace: $75+
Shower screen and inside the shower area is really really grimy and dirty! Its so bad you need to spend some significant time cleaning it for the next tenant. Estimated cost each time you get a new tenant: $200+
Costly issues that may affect the bathroom are not always predictable, especially when you aren't the one using it. When it comes to putting together an investor friendly bathroom, the best things you can do are :
Damage Control – if something were to happen, minimise the damage that could be done.
Risk Mitigation – reduce the likelihood of a problem happening
Absolving Responsibility – In some cases, the supplier of a product will cover any costs associated with their faulty product as part of their warranty.
Prevention – Prevent the need to fix/replace something, entirely!
Everything has a price, of course, so you may need to weigh up the pros and cons of the different ways you can reduce the frequency and costs of future contingencies. You also want the bathroom to look nice to attract the best possible tenants, so it would be handy to have some strategies in place to keep the bathroom feeling fresh as well. We briefly mentioned a few tips at the start of this guide, here is a more comprehensive list, sorted by category:
The Build / The Renovation
It is usually safest to organise someone who is responsible for the whole ordeal. If there is a leak down the line, you want to hold one person accountable, the licensed builder or renovator. To be fair, there are cost savings associated with project managing the professional trade work yourself.
The plumbing, waterproofing and the tiles are the most important aspects that need to be quality controlled, if something goes wrong with any of these, it will be very expensive to fix.
Tiles
Save on wall tiles by using plain, popular or simple colours, such as white.

Most bathrooms have a lot of wall space to cover. Due to their popularity and subsequent mass production, large white wall tiles are very well priced, we do these 300 x 600mm ones for $14.50pm2! Assuming you need about 20m2 of wall tiles, its only $290.
White is also a very easy colour to work with, tends to make your room look more spacious and hygienic and generally pretty easy on the eyes for most people. If you really want to ensure the bathroom looks as great as possible, and holds its look for longer, premium white wall tiles will make a noticeable difference, and go for $26.50pm2, only $240 extra for a typical 20m2 wall space.

Use porcelain tiles on the floor.

Porcelain tiles are a good investment. They go for a price about $10 or more above what you'd expect to pay for a ceramic tile, but considering a typical floor is only about 5-7m2, you can invest as little as $50 extra! For a small bathroom area, its also not unheard of to find some leftover clearance tiles at bargain prices too.
The difference between porcelain tiles and ceramics are mostly in the strength of the tiles and the resistance to chipping, scratching and cracking. A vitrified porcelain will also not show a different coloured biscuit if it is chipped.

Avoid tiles that are not "first quality", seconds and auction clearance tiles are often irregular, may warp easily and are at high risk of water absorption, discolouring, "orange peeling" and other types of damage, especially in the bathroom where water is everywhere.
Vanities
Consider a water resistant polyurethane coated vanity.

These vanities have a great economical cabinet that is sure to last. We have tried leaving pooled water in our display NINA 900mm vanity for many days in a row and noticed no visible signs of damage, warping or discolouration. The NINA is even guaranteed for 10 years!

As an alternative, investing in an Australian made vanity could make a difference.

It will set you back at least a few hundred dollars more, but most Australian made vanity brands are reputable and offer very attractive warranties, such as a 10 year warranty from Timberline or a lifetime guarantee on anything from Marquis.
Showers
We recommend saving on the shower, replacing one in a pinch isn't too difficult!

A fixed Shower arm and shower rose will go a long way towards minimising risk of needing to replace your shower, as there's not too many ways it can be played with, and hence damaged. They go for as little as $110 or so.
If you'd like a rail shower, with the adjustable handheld piece, you can get a decent one for pretty good prices. For example the Krome 1f rail shower is only $79 and comes with a lifetime replacement guarantee!
Wall mixers
Get good wall mixers, it can be expensive to replace these as tiles may have to be ripped out.

Good wall mixers with 15 year cartridge warranties (the functional part that may have an issue) go for as little as $95, such as this Enflair Prisa Wall Mixer.
If you are happy to invest for it, getting wall mixers from a brand where the cost of a faulty mixer is fully accommodated for will save you a lot of hassle if something does go wrong. An example of such a brand would be Methven, who offer a 15 year parts and labour warranty on their wall mixers.
 Basin mixers
These are easier and less costly to replace than wall mixers, so it's a great opportunity to save on these. Most of the time you will want basin mixers to match the wall mixers though.

The main thing that matters in a basin mixer is the cartridge, you don't want it leaking. Get a nice cost effective one, such as the Enflair Prisa Basin Mixer, with a 15 year cartridge replacement warranty.
Shower Screens
One word: Safety Glass, we strongly advise that you ensure you are installing a shower with glass that will not shatter in 1000 pieces if something goes wrong. The last thing you want is someone getting hurt. Luckily most shower screens are now made from safety glass.

If you want a frameless shower panel or screen, 10mm toughened glass is extremely sturdy.
Framed showers are the other option, a simple chrome frame with a pivoting door is a low cost investment that will keep the room looking fresh.
Baths
There's not much to worry about with baths, so choose between the classic inset/drop in baths or a free standing one. Acrylic coated fibreglass is a fantastic lightweight and strong material.

If you're getting a freestanding bath, make sure you get one with nice glazing. There are many cheaper free standing baths that are more likely to discolour, have "orange peel" effect or just generally depreciate in look faster than a Mercedes that just came out of the dealers depreciates in price.
Toilets
Make sure you use a full china suite, no plastic cisterns! We also recommend choosing a toilet with a fairly standardised seat and detachment mechanism, as that is the part that will most likely need to be replaced in the future. A good, full ceramic and modern looking back to wall toilet can be as little as $250!
Bathroom Accessories
We suggest not gimping on accessories. Good, chrome accessories are not much more expensive than those budget $70 packs we see every time we walk through Bunnings. When you consider the fact that they're much more likely to be set and forget, the extra $60 or so you pay now will quickly be a distant memory.
If you're keen on a cheap set of accessories, they'll set you back as little as approx. $40, great if you need to penny pinch.
Floor Wastes
For an extra $25 or so, you can get stainless steel floor grates, which will resist rust and corrosion much more than the standard chrome plated brass floor grates.
Tile insert wastes, also known as smart tile wastes, may also be pretty cheap, definitely worth considering if you're going for that modern look.
Preserving the Look
Yes, we know its an investment property, but a few key sealers and coatings will go a long way towards preserving the look of your bathroom and minimising your time spent cleaning every time you get a new tenant.

Sealing the grout will ensure it resists mould & grime build up while slowing down the rate of discolouration. This is particularly valuable inside the shower!
Coating your shower screen with a nano technology product such as nano4life glass & ceramic care will ensure your tenants do not leave behind a nasty, grime covered shower screen with months of build-up.
Chrome, ceramics and other parts of the bathroom may also be coated to preserve their look for as long as possible.
What About a Catered Package?
If you're interested in getting a whole bathroom package, delivered to your garage on a date of your preference, then you may check out our "Perfect Return on Investment" package. We have catered it to investors in particular and we are temporarily offering free delivery to anywhere in metropolitan Sydney.
Investor Friendly Bathrooms Ultimately Bring Peace of Mind
How awesome would it be to have a true set and forget experience. You have put together a nice bathroom and are attracting the best tenants. Rather than using up your precious time worrying about the next fix, you are able to strategise at a higher level. You free up your time and head space to plan out your next investment and put your savings towards that rather than another maintenance issue.