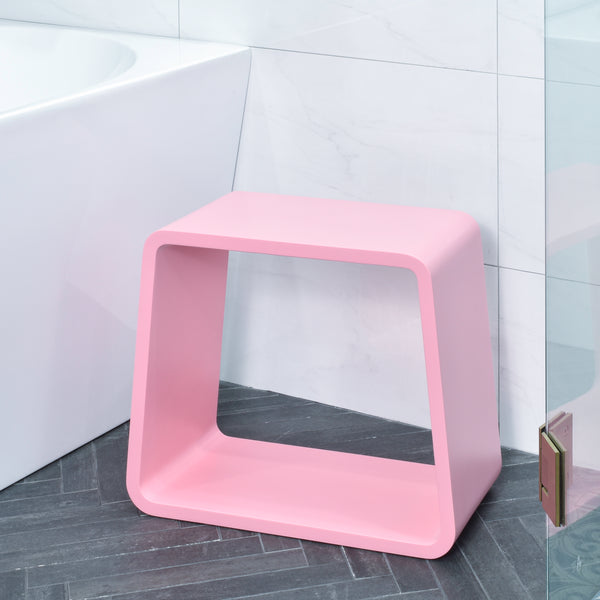 Tera Soft Square Artificial Stone Stool | Matte Pink |
Available for same day pickup* for orders placed before 2pm
A complete your bathroom with this stone solid surface shower stool.
Description
The Tera Soft Square Artificial Stone Stool, with its minimalistic design works well in any bathroom. With its cast solid surface material and premium grade finish, this functionally designed stool will hold its look over the years.
Colours available:
Matte White

Matte Black
Matte Pink
Matte Charcoal
Dimensions:
480mm (W) x 220mm (D) x 415mm (H) 
What's Included
Item as pictured
Delivery & Lead Time
This product ships within 1-3 business days. Lead time is approximately 3-7 business days to most metropolitan areas from dispatch date.  For regional or remote locations, or otherwise to WA, NT and TAS, lead times may vary. Please contact us if you need urgent delivery. 
Warranty and Returns
This product includes a 12 moths product replacement warranty.
Please choose carefully as this product cannot be returned for change of mind. Exchanges are permitted within 14 days of purchase if the product and packaging are in original condition. A 30% handling charge applies for all returns and exchanges. The customer will need to organise the returned goods to be sent or dropped off at our warehouse.
Reviews