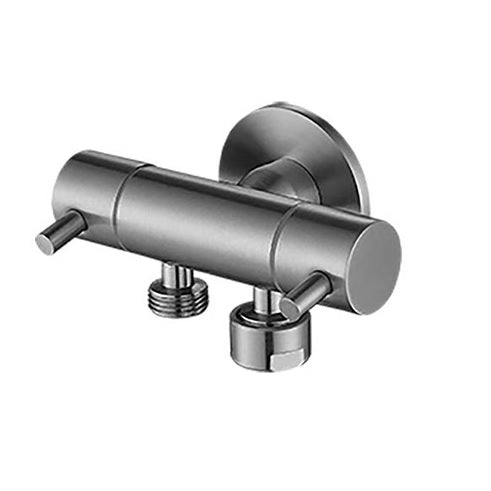 Pin Dual Control Cistern Tap (Suitable for bidet spray)
This dual mini cistern tap is for retro fitting an existing toilet's water inlet to permit an attached bidet spray to be installed.
Chrome plated finish
Two outlets available with separate controls
Possible to isolate one source of flow, including turning off flow to bidet spray (bathroom trigger spray washer)
1/4 turn ceramic disc cartridge
Back plate also included
Also available in matte black and brushed brass finishes.
Third image will play a video, tap to watch
Reviews
Pin Dual Control Cistern Tap
Very happy with this unit. Looks great, works well. Didn't know it was available in Australia! Tried to work around it for years, bursting several bidet hoses!