1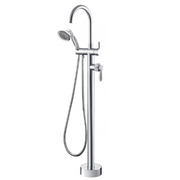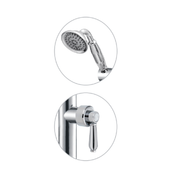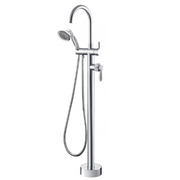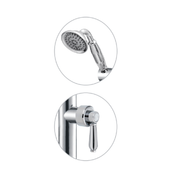 Own it now, pay later with
The Eleanor range is available in Chrome, Brushed Nickel or Matte Black with either the matching colour flick mixer handle or a ceramic white flick mixer handle. (entire range on website).
This is a special order, please allow a lead time of 5 - 7 working days for most metro areas. In a Hurry? Contact us on 9621 1477. 
Please be advised that there are no returns on custom made & special orders. Please make sure to check the product specification carefully before placing your order.
Fienza Mixers, Tapware & Outlets are covered by the following warranties (subject to terms and conditions detailed on their website):
Product
Warranty 
Mixers (Not including Floor Standing Mixers)

15 Years labour & replacement parts on ceramic disc cartridges 
15 Years repplacement parts or product
5 Years replacement coloured finishes
1 Year labour on coloured finishes 

**Does not include parts subject to wear and tear, i.e Jumper Valves, Washers, O-Rings

Floor Standing Coil Mixers 

15 Years ceramic disc cartridges 
5 Years replacement product or parts
1 Year labour  

**Does not include parts subject to wear and tear, i.e Jumper Valves, Washers, O-Rings


Tapware 

5 Years ceramic disc cartridges 
5 Years replacement product or parts
5 Years replacement coloured finishes
1 Year labour 

**Does not include parts subject to wear and tear, i.e Jumper Valves, Washers, O-Rings

Bath Outlets

15 Years repacement product or parts 
5 Years replacement coloured finishes
**No Labour included in warranty