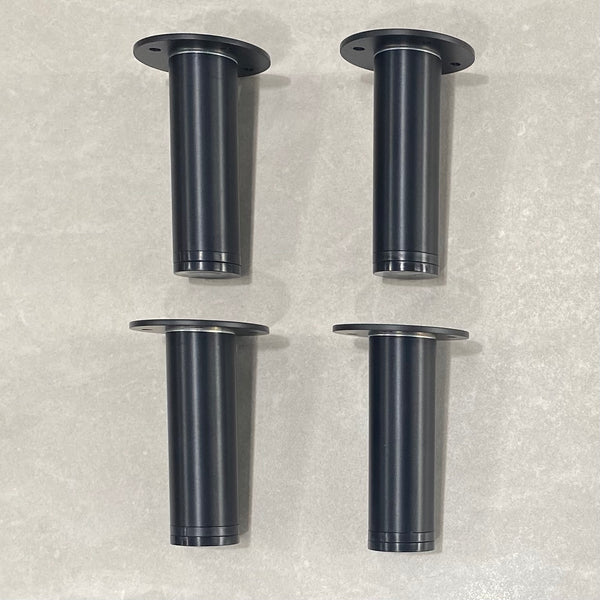 Adjustable Round Vanity Legs | Matte Black | Set of 4, 115mm to 175mm height
The adjustable collection of vanity legs can be set to be any height from 115mm to 175mm. Simply screw out the foot plate until the height is sufficient for your vanity.

A set of 4 is recommended for most vanities, up to 1200mm wide. For larger sized vanities, you may require more legs.
Available colours:
Matte Black

Polished Chrome (with black feet)
Reviews