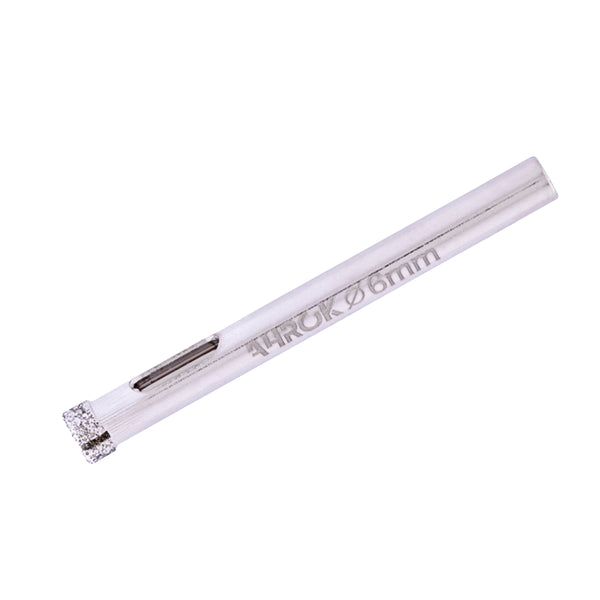 6mm Diamond Hole Saw | 5 Pack |
**This product qualifies for FREE shipping and is shipped the next business day**
It's the hole saw drill bit used for almost all of your bathroom accessories.
Cut faster, cut easier and cut almost every tile surface, for your bathroom accessories to be attached to the wall.
We tested many different dimaond tip hole saws, and the Ahrok 6mm hole saw offered the best value, striking the right balance between ease of use, cutting speed, and hole cutting quality.
Ideal 6mm size to drill holes into bathroom tiles, required for almost every bathroom accessory
Cuts into all ceramic, natural stone and porcelain tiles
Can also be used on granite and glass
Each piece can cut up to 15 holes in 10mm glazed porcelain or 30+ holes in ceramic tiles!
Cuts fast! You won't need to spend an entire day cutting holes into porcelain ever again
Fluted design makes for efficient cutting and removal of debris
After drilling, fill the hole with a plug and then you can fix your brackets to the wall
--
For best results:
Always use water whilst coring, this allows for faster cutting and the tip will cut better
It is recommended to rotate between 2-3 pieces for a collection of holes, this preserves the hole saws for longer and allows a longer life cycle
You may use a guide for better accuracy and less slipping against the tile
Reviews